Description du poste
Jobbeskrivning
Who you are
As a person you are passionate about people, business, IKEA's purpose and continuously driving better performance. You are energized by increasing customer value, driving business growth and contributing to overall success and results through people as well as motivated by leading and developing people.
For this role we believe you have formal education in Accounting, preferably a Master/ Bachelor degree in Economics/ Finance/ Accounting combined with >5-7 years with increased responsibility in finance/project controlling related field. Further, you have business knowledge and cross functional understanding of Ingka's operations, experience in larger international structure, strong ability to prioritize, provide clear directions and multi task as well as ability to communicate confidently and clearly in English.
You have knowledge in the following areas:
•broad knowledge of the IKEA concept, its Brand identity, Culture & Values and strategic directions
•comprehensive knowledge of IKEA business, its market and industry; knowledge of Ingka group's core business operations and key interactions between businesses/functions
•broad knowledge of Ingka's business, financial and operational processes, their inter-dependencies and how to work through them
•good knowledge of the measurement, processing and communication of financial information regarding economic entities, which aims to document the organizations' resource management
•good knowledge of Ingka's accounting and financial reporting rules, standards and manuals, along with International Financial Reporting Standards (IFRS) and General Accepted Accounting Principles (GAAP)
•good knowledge of how to assess, analyse and mitigate risks in a business environment
•good knowledge of how to plan, measure financial records in compliance with internal and external regulations and ensuring value for money in reaching business objectives and long term profitable growth
•good understanding of data science, new technologies, analytics and their wide ranging application in business context
•advanced knowledge of how to create and implement change initiatives and manage stakeholders in Ingka
•good knowledge of project management processes including methods and tools; and how to integrate them
You have ability in Business Partnering, , tactical and operational business partner with strong analytical skills to translate business needs into financial consequences and solutions as well as in Networking, , , ; motivate people to perform and grow by providing feedback, coaching, training and career direction. Finally, you have Business acumen, ,
What you'll be doing day to day
To lead, steer and support overall Ingka financial reporting that is beneficial to people & planet and protects and adds value to our assets, securing profitable growth and financial independence. By providing Accounting & Reporting services, supporting a strong compliance framework, and effective governance to enable entrepreneurship and safeguard our people, customers and businesses.
You will:
•support and educate the business with setting up and maintaining the financial structures to follow-up project cost and performance and support decision making in line with global frameworks
•in close cooperation Business Navigation, create insight in project costs and performance and support business steering
•perform variance analysis, reviewing and challenging reported actuals and forecasts and first level of commentary
•coordinate detailed project budget, forecasts and cost/benefit follow up against business case
•work closely together with the local and/or centralised Accounting & Reporting Operations to ensure relevant, complete, accurate and timely Accounting and Financial and Management reporting based on standard global frameworks and local legal requirements
•work with the Group framework teams and functional leadership to minimise deviations from standard global frameworks for business needs and compliance reasons and secure effective ways of working
•contributes to global projects to develop financial operations and reporting
•work with the line manager or management team about identified risk and audit finding issues
•maintain effective internal controls over projects and work with the team on identified risks and audit findings
•report on final project costs and benefits against budget/business case
•secure and maintain a connection with and between core areas, business owners, group functions, process teams within the Ingka Group
•secure cross-organisational readiness and continued business growth in terms of competence, performance and succession through enabling an end-to-end approach
•ensure a safe environment for co-workers and external consultants and contractors in accordance with Ingka policies
Our team within Ikea
We see ourselves as influencers – we steer the IKEA business by finding the truth behind the figures. Together we secure compliance with local and international laws and reporting standards; we assure that accounting processes are efficient and that tax compliance meets business needs. We're a diverse group of people driven by providing reliable financial data to a wide variety of stakeholders. At the end of the day, that's one of the foundations to make IKEA even better!
Emplois similaires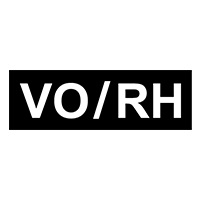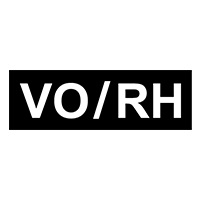 CDI
Saint-Mandé, Île-de-France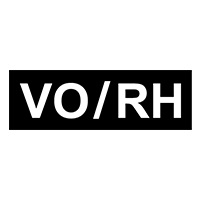 Emplois similaires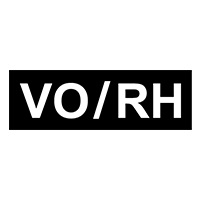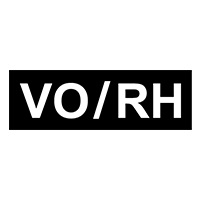 CDI
Saint-Mandé, Île-de-France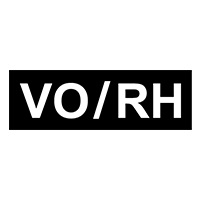 Job Banque
Nous utilisons des cookies sur notre site Web pour vous offrir l'expérience la plus pertinente en mémorisant vos préférences et les visites répétées. En cliquant sur «Accepter», vous consentez à l'utilisation de TOUS les cookies.
Informations concernant la confidentialité
Ce site Web utilise des cookies pour améliorer votre expérience pendant que vous naviguez sur le site Web. Parmi ceux-ci, les cookies classés comme nécessaires sont stockés sur votre navigateur car ils sont essentiels au fonctionnement des fonctionnalités de base du site Web. Nous utilisons également des cookies tiers qui nous aident à analyser et à comprendre comment vous utilisez ce site Web. Ces cookies ne seront stockés dans votre navigateur qu'avec votre consentement. Vous avez également la possibilité de désactiver ces cookies. Mais la désactivation de certains de ces cookies peut affecter votre expérience de navigation.